What a weekend!
What a fantastic weekend on the campaign trail!
I traveled throughout the district and met with voters in coffee shops, breweries, and bistros to talk about the issues important to the people of Northwest Oregon. We had many good conversations, and I learned more each stop along the way. The district tour gave me new information and some fresh perspective on the issues I'm working on in Congress.
Please take a moment to check out Facebook and see some of the highlights from my tour!
Thank you to everyone who joined me along the way. If you couldn't make it, here's a survey so you can send me your ideas about the issues that matter most.
With appreciation,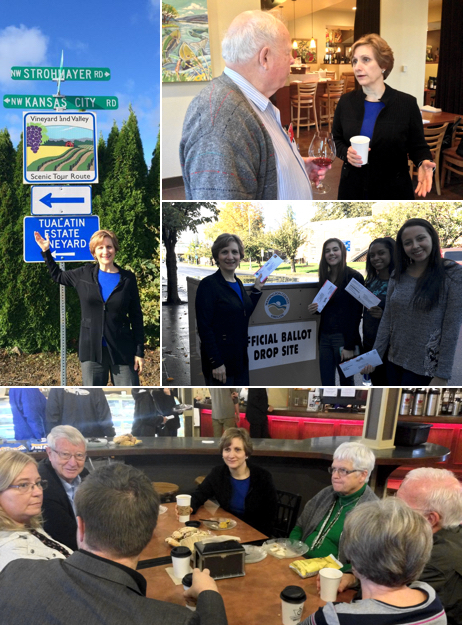 P.S. I heard some common themes around the district. People discussed the need to strengthen our education system, improve access to technical training options, and make college more affordable. We talked about jobs and our economy and how we can balance growth with environmental sustainability. Your input, ideas, and questions are valuable to me and I am reenergized and ready to get back to work on these issues and more. Please take a moment to complete my online poll and tell me about your priorities. With only eight days until the election, please don't forget to vote. It really matters!
Posted on October 27, 2014
.