Standing With Our LGBTQ Friends and Neighbors
Just two years ago, thanks to the Supreme Court, marriage equality became the law of the land. This month is our time to celebrate how much progress we've made – and to work together to achieve full equality in our nation.
And even though people can get married, in too many states they can still lose their job because of who they love. The Trump administration is no friend to lesbian, gay, bisexual, and transgender Americans. Now – more than ever – we need to speak up for marginalized communities and against violence, hatred, and discrimination.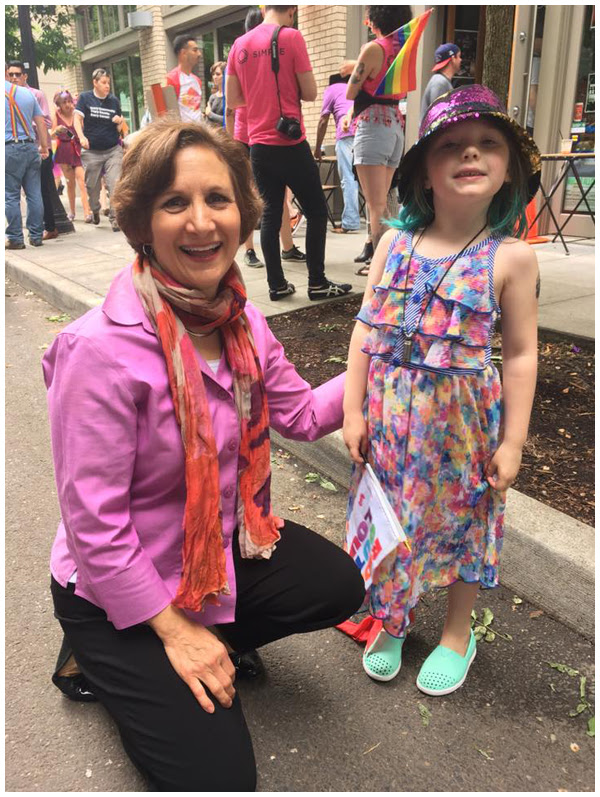 Yesterday, I celebrated our progress at the Portland Pride Parade. Check out Facebook for more photos!
It's going to take all of us to move our country forward.
Thank you for standing with me, and with our LGBTQ friends and neighbors,