Every day must be Earth Day
Today is Earth Day — a day when many Americans will think for a moment about what they're doing to save energy, reduce pollution, or recycle a bit more.
But I'm willing to bet, that you think about the future of humanity on this planet a lot more often than that.
Me too.
I'm focused every day on what I can do, from where I sit in Congress, to take on the climate crisis, improve the health of our oceans, defend science from political attacks, invest in clean energy, and make sure our kids are learning science in school.
Here's what you can do today: help me build a grassroots movement for smart climate and clean energy policies, and against the outrageous nonsense that comes from the climate deniers and polluters.
Please chip in $7 right now and let's build that movement for a greener, brighter future.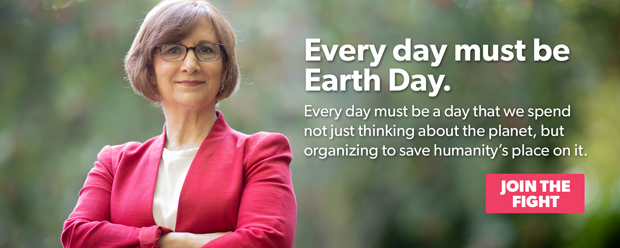 We've come a long way from the Trump administration and its climate change denial and obstruction, but our work's not done.
In Congress, I have been working with the Select Committee on the Climate Crisis to craft a bold, ambitious, science-based Climate Action Plan that will create good-paying jobs, reduce emissions, and combat the climate crisis.
Our plan is achievable, but to get it across the finish line will take a lot of work from our allies in communities across Oregon and around the country.
Unfortunately, many Republicans in Washington DC continue to deny science or don't recognize the urgency of taking action.
Small-dollar donations matter in fighting back against their obstruction. Will you cast a vote of confidence in our grassroots organizing power by chipping in $7 today?
Every day must be Earth Day. Every day must be a day that we spend not just thinking about the planet, but organizing to save humanity's place on it. Let's get ready for the big conversations over the next two years. I'll be there in those fights, and I know you will too.
So please, chip in just $7 today. Your contributions power our movement to fight for our planet and humanity's future.

Posted on April 22, 2021
.