Oregon heroes
Oregon's nurses are heroes, especially during the pandemic.
They work tirelessly to keep us healthy, care for us when we're sick, and stay by our side when our loved ones can't be there.
It's National Nurses Day. Today, we honor them — and then get right back to work fighting for the support they need to be successful.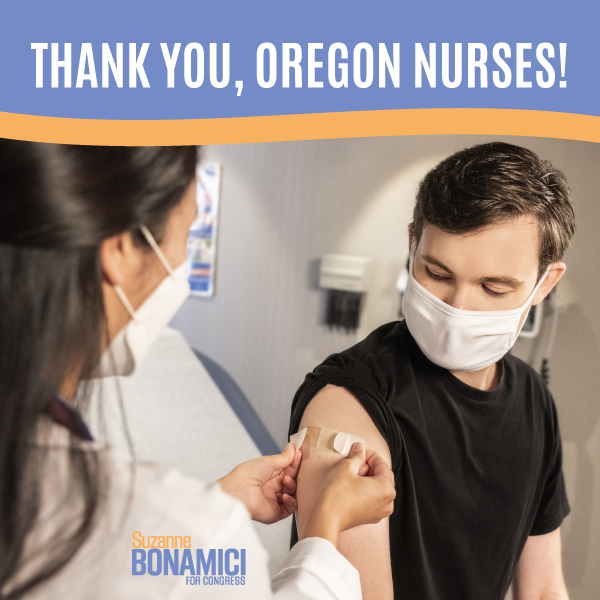 Would you join me on Facebook today to express your thanks and appreciation for nurses in Oregon and across the country?