Investigate Trump now. Sign the petition:
There is evidence of criminality by Donald Trump and the people around him.
I am urging the Department of Justice to open an investigation to determine whether the former President, his aides, his campaign, his businesses, or his associates committed federal crimes.
Please join me and sign this petition: We urge Attorney General Merrick Garland to open a comprehensive federal investigation into Donald Trump and his associates.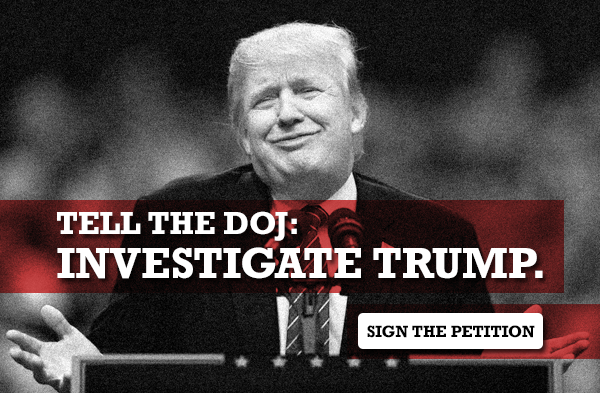 There is no accountability without justice. Any crimes that Trump and his team committed must be brought to light and tried to the fullest extent of the law.
He tried to steal a presidential election. His team colluded with Russia and obstructed investigations into that collusion. And that's just scratching the surface.
Some will say this is about revenge. That could not be farther from the truth.
This is about accountability and the rule of law.
Please sign the petition: urge Merrick Garland and the Department of Justice to open an investigation into Trump and his associates.