The ocean is critical to any bold climate action
Here in Oregon, we already know how the climate crisis affects our coast, and how those challenges affect everything else.
Rapidly changing ocean conditions and acidic waters have harmed our fisheries and its workers and continue to threaten the local economies that rely on tourism and marine commerce.
Ocean and coastal ecosystems are too often undervalued or ignored, but they are critical for all of us to thrive. Our coastal communities are on the front lines of the climate crisis.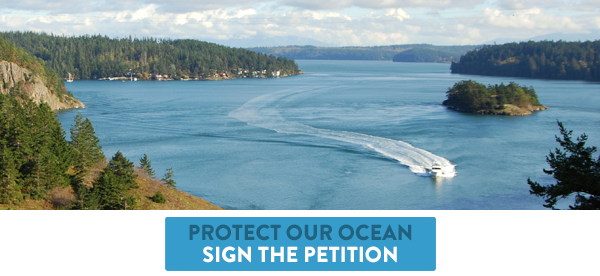 We know that the ocean is a resilient partner in the fight against the climate crisis, and healthy coastal ecosystems are a major ally in our fight to stop carbon pollution — but that means protecting and restoring our estuaries and coastal regions.
And we must protect our shorelines as sea levels rise, ensuring the survival of both the natural world and our coastal economies.
We must take action to stop the climate crisis. And safeguarding the ocean is a critical part of the solution.
Sign the petition: tell Congress to step up its fight against the climate crisis by protecting our ocean.
After the past four years, we're fortunate to finally have allies in the White House who recognize the threat of climate change and support meaningful, ambitious goals.
But Congress must play its part in taking the bold action necessary to protect our ocean and coastal communities and support ocean health, and continue to invest in clean energy research that will allow our ocean to thrive for years to come.
It's time to get to work.
Add your name: Demand Congress protect our ocean.