Want to hear a scary story?
As the kids put on their Halloween costumes and knock on doors to fill their jack-o-lanterns 🎃🎃🎃 full of candy 🍫🍫, I have a very scary story to tell you.
So gather around the campfire..... 🏕️🔥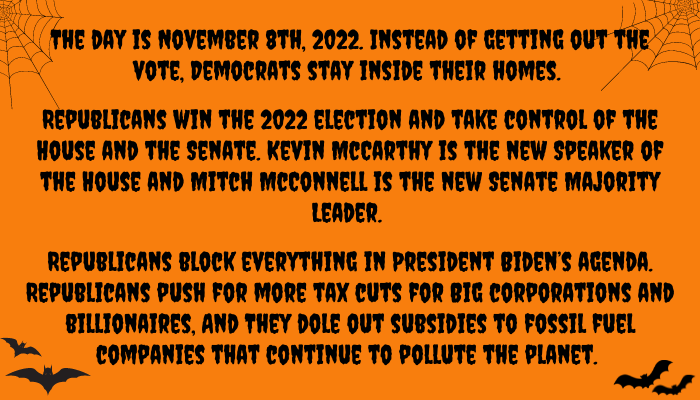 So, how about on this Halloween, we resolve to make sure that this story does not become a reality?
Chip in $3 to send Suzanne back to Congress and keep the House majority out of the hands of Kevin McCarthy!
Happy Halloween!
Ellie Zuckerman
Team Bonamici
Posted on October 31, 2021
.