Every vote makes a difference
Did you see the exciting news from Kansas last week?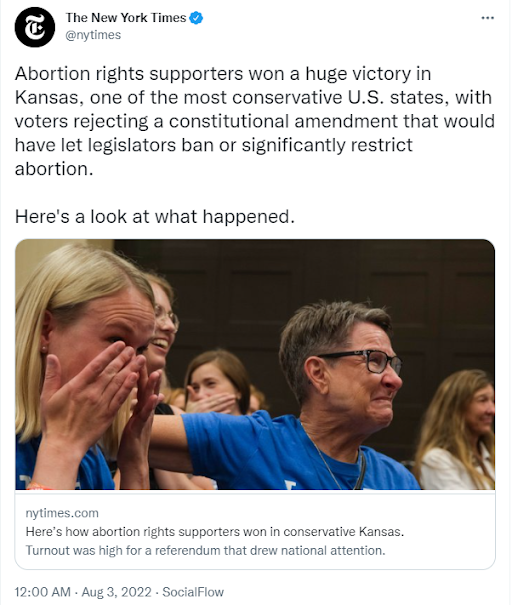 Voters overwhelmingly rejected a measure that would have allowed Kansas to ban abortion.
A record number of people came out to vote. The people of Kansas made their voices heard, and they are not alone. The vast majority of Americans want to protect abortion access, and when we stand together, it makes a difference.
The victory in Kansas is a lesson for us all about the importance of voting and the power of democracy.
Don't let anyone tell you that your vote doesn't matter. Or that it won't make a difference.
It mattered in Kansas and will make a difference in the lives of thousands of women and families.
Will you pledge to vote this year?
PLEDGE TO VOTE
We must continue to fight for the country we know we can be. A place where reproductive health care is protected, where the economy works for everyone, and where we take bold action on climate change.
Will you pledge to vote this year?
Suzanne
Posted on August 8, 2022
.