Join the fight against right-wing censorship in classrooms
Recently we've seen extremists ban books, censor curriculum, and oppress LGBTQ+ students – all in the name of "parental rights."
There has been a rise in these harmful policies - even in blue states like Oregon.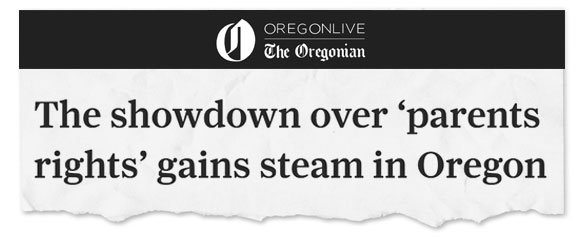 Let's build a movement together against extremism. Donate now and fuel this critical fight!
I'm a strong supporter of parental involvement and know it contributes to student success. Research shows that when parents and educators collaborate, students thrive. But this "parent rights" movement is a thinly veiled attempt to undermine public education and democracy.
Right-wing school boards in red and blue states are denying students their First Amendment rights by banning books, censoring curriculum, and demanding that teachers "out" LGBTQ+ students. Soon we'll see more extremist candidates on the ballot attempting to flip progressive school boards.
Extremist Republicans want to push their hateful agenda on students, and it's up to us to stop them.
Together we can fend off this dangerous attack on students and on democracy. Will you chip in now and join our fight against bigotry and censorship in our classrooms?
With appreciation,
Suzanne
P.S. Oregon has school board elections on May 16. Register to vote by April 25 and help stand up for students and public education.
Posted on April 17, 2023
.