Confront Climate Change and Create a Renewable Energy Economy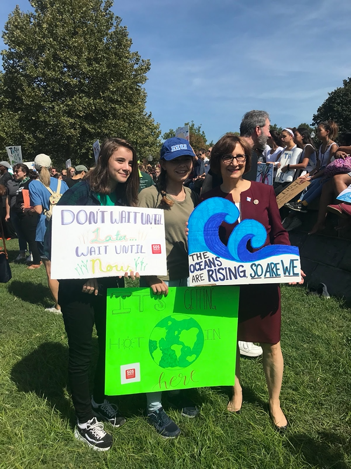 Despite what some in the Trump administration say, it's well-established that human activity contributes to climate change. The warming climate and extreme weather events are an increasing threat to our environment, economy, and public health. Congress must take meaningful action to confront climate change and create a clean energy economy.
Speaker Pelosi appointed me to the Select Committee on the Climate Crisis, which is tasked with producing a bold, science-driven climate action plan to achieve net-zero emissions no later than mid-century. I earned the appointment because I have long been an environmental leader in Congress, serving as the top Democrat on the Science, Space, and Technology Environment Subcommittee, and as co-chair of both the Oceans Caucus and the Estuary Caucus. The House unanimously passed my COAST Research Act to strengthen research and monitoring of ocean and coastal acidification and help communities adapt. This Congress is my first serving in the majority, but even in the minority I was able to secure increased funding and resources at NOAA for to address harmful algal blooms and hypoxia. I also worked to pass the Save Our Seas Act, legislation to clean up marine debris, improve recycling, and reduce pollution.
Oregon has been a leader in creating jobs while protecting the environment. Investing in clean and renewable energy will continue to create jobs, curb climate change, and reduce our reliance on fossil fuels. As your U.S. Representative, I will continue to fight in Congress for meaningful steps to address climate change and defend our planet for the generations to come -- and stop rollbacks on the progress we have made to curb climate change.